National Police Officers Roll of Honour and Remembrance
In Memory of British Police Officers who Lost their Lives in the Line of Duty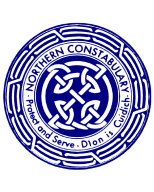 NORTHERN CONSTABULARY
and the former constituent forces of
Inverness-shire Constabulary, Inverness Burgh Police.
---
LEST WE FORGET
---
---
PC Thomas King
Died 20 December 1898, aged 46
Shot and fatally wounded executing an arrest warrant on a poacher.
---
PC John Henderson Brown
Died 30 July 1938, aged 21
Fatally injured when struck by a vehicle at the scene of an accident.
---
---
PC William Forbes
Died 24 February 1876, aged 36
While on patrol at night he fell into the River Ness and drowned.
---
SC Andrew Perrie
Died 15 April 1944, aged 47
Collapsed and died when, off duty, he assisted officers making arrests.
---
D/Sgt David John Evan Lumsden
Died 3 November 1968, aged 37
PC Iain Peter Ritchie
Died 3 November 1968, aged 21
Drowned when trapped during an underwater search in a canal lock.
---
LEST WE FORGET
---